Condiciones climatológicas en Illinois obligan a cancelar clases escolares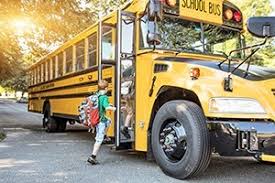 Según El Servicio Nacional de Meteorología se espera que fuertes períodos de nieve comiencen a sentirse durante el anochecer de hoy  Jueves y se extiendan hasta tempranas horas de mañana  Viernes complicando así las condiciones en la carretera de camino a la escuela y trabajo.
De acuerdo al reporte  el aviso de tormenta invernal entrará en efecto desde las 6 p.m. de hoy Jueves  y se mantendrá  vigente hasta las 9 p.m. de mañana  Viernes. El reporte también indica  que la nieve más pesada afecte áreas y suburbios del norte.
Emergency Closing CenterTM
ECC quickly provides the status of Chicagoland area schools, businesses, daycare centers & organizations.
Below is a complete alphabetical listing of the status of ALL REPORTED ECC facilities as of 2:50 PM, CST (updated every 15 minutes).  If you do not see your facility listed it means the facility has not reported a status change to ECC.
Please use your browsers "FIND" function to search the list below.
| | | | | | |
| --- | --- | --- | --- | --- | --- |
| | Facility Name | | City | | Status |
| | ADA S. MCKINLEY VOCATIONAL SERVICES | | CHICAGO | | (TOMORROW) CLOSED |
| | ALAN B. SHEPARD HIGH SCHOOL | | PALOS HEIGHTS | | (TOMORROW) CLOSED |
| | ALL SAINTS CATHOLIC ACADEMY | | NAPERVILLE | | (TOMORROW) CLOSED |
| | AMAZON FULFILLMENT CENTER – MDW7 | | MONEE | | (TODAY) OPEN |
| | AMBRIA COLLEGE OF NURSING | | HOFFMAN ESTATES | | (TODAY) CLOSING EARLY : 7:00PM |
| | AMERICAN LIBRARY ASSOCIATION | | CHICAGO | | (TOMORROW) CLOSED |
| | ANOINTED CHILDCARE ACADEMY | | JOLIET | | (TODAY) CLOSING EARLY : 5:00PM |
| | | | | | (TOMORROW) CLOSED |
| | ARBOR PARK MIDDLE SCHOOL | | OAK FOREST | | (TOMORROW) CLOSED |
| | ARBOR PARK SCHOOL DISTRICT 145 | | OAK FOREST | | (TOMORROW) CLOSED |
| | ARLYN SCHOOL | | HIGHLAND PARK | | (TOMORROW) CLOSED |
| | ASPIRE CHARTER ACADEMY | | GARY | | (TOMORROW) CLOSED |
| | ATWOOD HEIGHTS SCHOOL DISTRICT 125 | | ALSIP | | (TOMORROW) CLOSED |
| | AURORA PUBLIC LIBRARY – BOOKMOBILE | | AURORA | | (TODAY) OPEN |
| | | | | | (TOMORROW) CLOSED |
| | BEDNARCIK JUNIOR HIGH SCHOOL | | OSWEGO | | (TODAY) NO ACTIVITIES AFTER 6PM |
| | | | | | (TOMORROW) CLOSED |
| | BENEDICTINE UNIVERSITY | | LISLE | | (TOMORROW) CLOSED |
| | BERGER-VANDENBERG ELEMENTARY | | DOLTON | | (TOMORROW) CLOSED |
| | BERNINA OF AMERICA | | AURORA | | (TODAY) OPEN |
| | BETHEL CHURCH | | CROWN POINT | | (TODAY) CLOSED |
| | BEVERLY MONTESSORI SCHOOL | | CHICAGO | | (TOMORROW) CLOSED |
| | BOULDER HILL ELEMENTARY SCHOOL | | MONTGOMERY | | (TODAY) NO ACTIVITIES AFTER 6PM |
| | | | | | (TOMORROW) CLOSED |
| | BRAKE PARTS, INC. | | MCHENRY | | (TODAY) OPEN |
| | BRIDGEPORT CATHOLIC ACADEMY-SOUTH | | CHICAGO | | (TOMORROW) CLOSED |
| | BRIGHTSTAR US | | LIBERTYVILLE | | (TODAY) OPEN |
| | | | | | (TOMORROW) OPEN |
| | CALUMET CHRISTIAN SCHOOL | | GRIFFITH | | (TOMORROW) CLOSED |
| | CALUMET COLLEGE OF ST JOSEPH | | WHITING | | (TODAY) OPEN |
| | | | | | (TOMORROW) CLOSED |
| | CALVARY CHRISTIAN-NAPERVILLE | | NAPERVILLE | | (TOMORROW) CLOSED |
| | CAROLINE SIBLEY ELEMENTARY | | CALUMET CITY | | (TOMORROW) CLOSED |
| | CENTENNIAL SCHOOL | | ORLAND PARK | | (TOMORROW) CLOSED |
| | CENTENNIAL SCHOOL | | PLANO | | (TOMORROW) CLOSED |
| | CENTER FOR ENRICHED LIVING | | RIVERWOODS | | (TODAY) NO THURSDAY EVENING PROGRAM |
| | | | | | (TOMORROW) CEL WILL BE CLOSED. THIS INCLUDES OFFICE, REACH AND SWEETHEARTS DANCE |
| | CENTER FOR ENRICHED LIVING/REACH NW | | HOFFMAN ESTATES | | (TOMORROW) CLOSED |
| | CENTURY JUNIOR HIGH SCHOOL | | ORLAND PARK | | (TOMORROW) CLOSED |
| | CF INDUSTRIES | | DEERFIELD | | (TODAY) OPEN |
| | CHANEY-MONGE ELEMENTARY SCHOOL | | CREST HILL | | (TOMORROW) CLOSED |
| | CHESTERBROOK ACADEMY | | LAKEWOOD | | (TOMORROW) CLOSED |
| | CHESTERBROOK ACADEMY #29 | | WHEATON | | (TOMORROW) CLOSED |
| | CHESTERBROOK ACADEMY #30 | | WESTMONT | | (TOMORROW) CLOSED |
| | CHESTERBROOK ACADEMY #38 | | SHOREWOOD | | (TOMORROW) CLOSED |
| | CHICAGO STATE UNIVERSITY | | CHICAGO | | (TODAY) OPEN |
| | | | | | (TOMORROW) CLOSED |
| | CHILD'S VOICE SCHOOL | | WOOD DALE | | (TOMORROW) CLOSED |
| | CHRIST THE KING SCHOOL | | CHICAGO | | (TOMORROW) CLOSED |
| | CHRISTA MCAULIFFE SCHOOL | | TINLEY PARK | | (TOMORROW) CLOSED |
| | CHRISTIAN HERITAGE ACADEMY | | NORTHFIELD | | (TOMORROW) CLOSED |
| | CHRISTIAN HILLS SCHOOL | | ORLAND HILLS | | (TOMORROW) CLOSED |
| | CHRISTIAN LIBERTY ACADEMY | | ARLINGTON HEIGHTS | | (TOMORROW) CLOSED |
| | CHURCHILL ELEMENTARY SCHOOL | | OSWEGO | | (TODAY) NO ACTIVITIES AFTER 6PM |
| | | | | | (TOMORROW) CLOSED |
| | CITY BAPTIST SCHOOLS | | HAMMOND | | (TOMORROW) CLOSED |
| | CITY OF HAMMOND PUBLIC SCHOOLS | | HAMMOND | | (TOMORROW) CLOSED/ELEARNING DAY |
| | CITY OF HOBART SCHOOLS | | HOBART | | (TOMORROW) CLOSED |
| | CLAPHAM SCHOOL | | WHEATON | | (TOMORROW) CLOSED |
| | CLEARBROOK | | ARLINGTON HEIGHTS | | (TOMORROW) OPEN, NO BUSSES |
| | CLINE AVENUE FELLOWSHIP CHILDCARE | | HIGHLAND | | (TOMORROW) CLOSED |
| | COMMUNITY ADULT DAY CENTER | | DOWNERS GROVE | | (TOMORROW) CLOSED |
| | COOLIDGE MIDDLE SCHOOL | | PHOENIX | | (TOMORROW) CLOSED |
| | CORNERSTONE SERVICES | | JOLIET | | (TOMORROW) CLOSED |
| | CORNERSTONE SERVICES | | KANKAKEE | | (TOMORROW) CLOSED |
| | COYNE COLLEGE | | CHICAGO | | (TOMORROW) OPEN |
| | CREATIVE WORLD MONTESSORI SCHOOL | | LAGRANGE | | (TODAY) OPEN |
| | | | | | (TOMORROW) CLOSED |
| | CROSS LUTHERAN SCHOOL | | YORKVILLE | | (TOMORROW) CLOSED |
| | CTF ILLINOIS – TINLEY PARK | | TINLEY PARK | | (TOMORROW) CLOSING EARLY : 12:30PM |
| | CURRIER ELEMENTARY SCHOOL | | WEST CHICAGO | | (TODAY) PUENTE AND DREAM OPEN, ALL OTHER EVENTS CANCELLED TODAY |
| | CURTISS WRIGHT – ARLINGTON HEIGHTS | | ARLINGTON HEIGHTS | | (TODAY) OPEN |
| | DARIEN PARK DISTRICT/FIRST STEP PRESCHOOL | | DARIEN | | (TOMORROW) CLOSED |
| | DE LA SALLE INSTITUTE | | CHICAGO | | (TOMORROW) CLOSED: E-DAY POLICY IN EFFECT |
| | DIEKMAN ELEMENTARY | | DOLTON | | (TOMORROW) CLOSED |
| | DIRKSEN CENTER FOR NEUROBEHAVIORAL HEALTH | | ARLINGTON HEIGHTS | | (TODAY) OPEN |
| | DIRKSEN MIDDLE SCHOOL | | CALUMET CITY | | (TOMORROW) CLOSED |
| | DIST #109 (INDIAN SPRINGS DISTRICT) | | JUSTICE | | (TOMORROW) CLOSED |
| | DIST #113-A (LEMONT/BROMBEREK COMBINED SCHOOLS) | | LEMONT | | (TOMORROW) CLOSED |
| | DIST #115 | | YORKVILLE | | (TODAY) ALL DISTRICT FACILITIES CLOSED AT 5:00PM |
| | | | | | (TOMORROW) CLOSED |
| | DIST #118 (PALOS COMMUNITY CONSOLIDATED SCHOOLS) | | PALOS PARK | | (TOMORROW) CLOSED |
| | DIST #126 (ALSIP, HAZELGREEN & OAK LAWN) | | ALSIP | | (TOMORROW) CLOSED |
| | DIST #140 (KIRBY SCHOOL DISTRICT) | | TINLEY PARK | | (TOMORROW) CLOSED |
| | DIST #142 | | OAK FOREST | | (TOMORROW) CLOSED |
| | DIST #151 | | SOUTH HOLLAND | | (TOMORROW) CLOSED |
| | DIST #218 | | OAK LAWN | | (TOMORROW) CLOSED |
| | DIST #308 | | OSWEGO | | (TODAY) NO ACTIVITIES AFTER 6PM |
| | | | | | (TOMORROW) CLOSED |
| | DIST #88 (PLANO COMMUNITY UNIT SCHOOLS) | | PLANO | | (TOMORROW) CLOSED |
| | DIST #90 (TAFT SCHOOL DISTRICT) | | LOCKPORT | | (TOMORROW) CLOSED |
| | DIST #91 (MILNE-KELVIN GROVE DISTRICT) | | LOCKPORT | | (TOMORROW) CLOSED |
| | DISTRICT #149 (DOLTON SCHOOL DISTRICT) | | CALUMET CITY | | (TOMORROW) CLOSED |
| | DWIGHT D. EISENHOWER SCHOOL | | BLUE ISLAND | | (TOMORROW) CLOSED |
| | EARLY LEARNING CENTER | | WEST CHICAGO | | (TODAY) PUENTE AND DREAM OPEN, ALL OTHER EVENTS CANCELLED TODAY |
| | EARLY LEARNING CENTER | | OSWEGO | | (TODAY) NO ACTIVITIES AFTER 6PM |
| | | | | | (TOMORROW) CLOSED |
| | EARLY LEARNING CENTER AT GEORGE EARLE | | HOBART | | (TOMORROW) CLOSED |
| | EAST CHICAGO URBAN ENTERPRISE ACADEMY | | EAST CHICAGO | | (TODAY) NO AFTER SCHOOL ACTIVITIES – TUTORING CANCELED |
| | | | | | (TOMORROW) CLOSED |
| | EAST VIEW ELEMENTARY | | OSWEGO | | (TODAY) NO ACTIVITIES AFTER 6PM |
| | | | | | (TOMORROW) CLOSED |
| | EISENHOWER PUBLIC LIBRARY DISTRICT | | HARWOOD HEIGHTS | | (TODAY) CLOSING EARLY : 6::00PM |
| | EISENHOWER SCHOOL | | SOUTH HOLLAND | | (TOMORROW) CLOSED |
| | EL HOGAR DEL NINO | | CHICAGO | | (TODAY) OPEN |
| | ELA TOWNSHIP COMMUNITY CENTER | | LAKE ZURICH | | (TOMORROW) OPENING LATE : 5:00PM |
| | ELGIN ACADEMY | | ELGIN | | (TOMORROW) CLOSED |
| | ELIM CHRISTIAN SCHOOL | | PALOS HEIGHTS | | (TOMORROW) CLOSED |
| | ELITE CHILDREN'S ACADEMY | | PLAINFIELD | | (TOMORROW) CLOSED |
| | ELMWOOD PARK PUBLIC LIBRARY | | ELMWOOD PARK | | (TODAY) OPENING AT 1PM ON FRIDAY, FEBRUARY 9. |
| | | | | | (TOMORROW) OPENING LATE : 1:00PM |
| | EMILY G JOHNS SCHOOL | | PLANO | | (TOMORROW) CLOSED |
| | ETI SCHOOL OF SKILLED TRADES | | WILLOWBROOK | | (TODAY) OPEN |
| | | | | | (TOMORROW) CLOSED |
| | EXOVA GLENDALE HEIGHTS | | GLENDALE HEIGHTS | | (TODAY) TEST |
| | FEDERAL LIFE INSURANCE CO. | | RIVERWOODS | | (TOMORROW) CLOSED |
| | FERNWAY PARK SCHOOL | | ORLAND PARK | | (TOMORROW) CLOSED |
| | FOX CHASE ELEMENTARY SCHOOL | | OSWEGO | | (TODAY) NO ACTIVITIES AFTER 6PM |
| | | | | | (TOMORROW) CLOSED |
| | FOX COLLEGE | | BEDFORD PARK | | (TOMORROW) CLOSED |
| | FOX COLLEGE–VET TECH INSTITUTE | | TINLEY PARK | | (TOMORROW) CLOSED |
| | FRANKFORT PUBLIC LIBRARY | | FRANKFORT | | (TODAY) CLOSING EARLY : 5:00PM |
| | GARDEN CENTER SERVICES | | BURBANK | | (TOMORROW) CLOSED |
| | GARY LIGHTHOUSE INTERMEDIATE 3-7 | | GARY | | (TOMORROW) CLOSED |
| | GARY SCHOOL | | WEST CHICAGO | | (TODAY) PUENTE AND DREAM OPEN, ALL OTHER EVENTS CANCELLED TODAY |
| | GOODINGS GROVE SCHOOL | | HOMER GLEN | | (TOMORROW) CLOSED |
| | GRACE CHRISTIAN ACADEMY | | CHICAGO | | (TOMORROW) CLOSED |
| | GRACE LUTHERAN CHURCH/SEEDS OF GRACE | | NORTHBROOK | | (TOMORROW) CLOSED |
| | GRANDE PARK ELEMENTARY | | PLAINFIELD | | (TODAY) NO ACTIVITIES AFTER 6PM |
| | | | | | (TOMORROW) CLOSED |
| | GRISSOM MIDDLE SCHOOL | | TINLEY PARK | | (TOMORROW) CLOSED |
| | GURNEE DISTRICT 56 | | GURNEE | | (TOMORROW) CLOSED |
| | HADLEY SCHOOL | | HOMER GLEN | | (TOMORROW) CLOSED |
| | HAMMOND ACADEMY OF SCIENCE AND TECHNOLOGY | | HAMMOND | | (TOMORROW) CLOSED |
| | HAROLD L. RICHARDS HIGH SCHOOL | | OAK LAWN | | (TOMORROW) CLOSED |
| | HAZELGREEN ELEMENTARY | | ALSIP | | (TOMORROW) CLOSED |
| | HELEN KELLER SCHOOL | | TINLEY PARK | | (TOMORROW) CLOSED |
| | HELPING HAND CENTER | | COUNTRYSIDE | | (TOMORROW) HELPING HAND SCHOOL, DAY PROGRAM AND AFTER HOURS WILL BE CLOSED. |
| | HERITAGE CHRISTIAN SCHOOL | | FRANKFORT | | (TOMORROW) CLOSED |
| | HIGH POINT SCHOOL | | ORLAND PARK | | (TOMORROW) CLOSED |
| | HIGHER INSTITUTE OF ARTS AND TECHNOLOGY | | MERRILLVILLE | | (TODAY) OPEN |
| | HOBART HIGH SCHOOL | | HOBART | | (TOMORROW) CLOSED |
| | HOBART MIDDLE SCHOOL | | HOBART | | (TOMORROW) CLOSED |
| | HOLY TRINITY SCHOOL | | WESTMONT | | (TOMORROW) CLOSED |
| | HOMER DIST #33C (ALL SCHOOLS) | | HOMER GLEN | | (TOMORROW) CLOSED |
| | HOMER JUNIOR HIGH | | HOMER GLEN | | (TOMORROW) CLOSED |
| | HOMESTEAD ELEMENTARY SCHOOL | | AURORA | | (TODAY) NO ACTIVITIES AFTER 6PM |
| | | | | | (TOMORROW) CLOSED |
| | HOPE MONTESSORI | | TINLEY PARK | | (TOMORROW) CLOSED |
| | HUNT CLUB ELEMENTARY | | OSWEGO | | (TODAY) NO ACTIVITIES AFTER 6PM |
| | | | | | (TOMORROW) CLOSED |
| | HUNTLEY AREA PUBLIC LIBRARY | | HUNTLEY | | (TOMORROW) CLOSED |
| | INDIAN KNOLL SCHOOL | | WEST CHICAGO | | (TODAY) PUENTE AND DREAM OPEN, ALL OTHER EVENTS CANCELLED TODAY |
| | INFANT JESUS OF PRAGUE SCHOOL | | FLOSSMOOR | | (TOMORROW) CLOSED |
| | INSTITUTO HEALTH SCIENCES CAREER ACADEMY | | CHICAGO | | (TODAY) OPEN |
| | | | | | (TOMORROW) OPEN |
| | IT TAKES A VILLAGE CHRISTIAN ACADEMY, INC | | CHICAGO | | (TOMORROW) CLOSED |
| | JACK HILLE MIDDLE SCHOOL | | OAK FOREST | | (TOMORROW) CLOSED |
| | JERLING JUNIOR HIGH SCHOOL | | ORLAND PARK | | (TOMORROW) CLOSED |
| | JOAN MARTIN ELEMENTARY SCHOOL | | HOBART | | (TOMORROW) CLOSED |
| | JOHN A. BANNES SCHOOL | | TINLEY PARK | | (TOMORROW) CLOSED |
| | JONES ACADEMY PRESCHOOL | | CHICAGO | | (TOMORROW) CLOSED |
| | JOYFUL BEGINNINGS CHILD CARE CENTERS | | CHICAGO | | (TODAY) CLOSING EARLY : 5:30PM |
| | JOYFUL BEGINNINGS DAYCARE | | MARKHAM | | (TODAY) CLOSING EARLY : 5:30PM |
| | KARL PLANK JUNIOR HIGH | | OSWEGO | | (TODAY) NO ACTIVITIES AFTER 6PM |
| | | | | | (TOMORROW) CLOSED |
| | KELVIN GROVE | | LOCKPORT | | (TOMORROW) CLOSED |
| | KENNEDY JOB TRAINING CENTER | | TINLEY PARK | | (TOMORROW) CLOSED |
| | KERKSTRA ELEMENTARY SCHOOL | | OAK FOREST | | (TOMORROW) CLOSED |
| | KIDDY GARDEN CHILD CARE – SCHAUMBURG | | SCHAUMBURG | | (TODAY) OPEN |
| | | | | | (TOMORROW) CLOSING EARLY : 3:00PM |
| | KIMBERLY HEIGHTS SCHOOL | | TINLEY PARK | | (TOMORROW) CLOSED |
| | LAKE STATION COMMUNITY SCHOOLS | | LAKE STATION | | (TOMORROW) CLOSED |
| | LAKEWOOD CREEK ELEMENTARY SCHOOL | | MONTGOMERY | | (TODAY) NO ACTIVITIES AFTER 6PM |
| | | | | | (TOMORROW) CLOSED |
| | LANE ELEMENTARY | | ALSIP | | (TOMORROW) CLOSED |
| | LATIN SCHOOL OF CHICAGO | | CHICAGO | | (TOMORROW) CLOSED |
| | LEE R. FOSTER SCHOOL | | OAK FOREST | | (TOMORROW) CLOSED |
| | LIBERTY ELEMENTARY SCHOOL | | HOBART | | (TOMORROW) CLOSED |
| | LIBERTY SCHOOL | | ORLAND PARK | | (TOMORROW) CLOSED |
| | LITTLE CITY – COUNTRYSIDE CENTER | | SCHAUMBURG | | (TOMORROW) OPEN, NO BUSSES |
| | LOCKPORT AREA SPECIAL EDUCATION COOPERATIVE | | LOCKPORT | | (TOMORROW) CLOSED |
| | LONG BEACH ELEMENTARY SCHOOL | | MONTGOMERY | | (TODAY) NO ACTIVITIES AFTER 6PM |
| | | | | | (TOMORROW) CLOSED |
| | LT. JOSEPH P. KENNEDY JR. SCHOOL | | TINLEY PARK | | (TOMORROW) CLOSED |
| | MACNEAL SCHOOL | | WESTCHESTER | | (TOMORROW) CLOSED |
| | MADISON SCHOOL | | SOUTH HOLLAND | | (TOMORROW) CLOSED |
| | MAGE, LTD-NFP | | GLEN ELLYN | | (TOMORROW) CLOSED |
| | MARIAN CATHOLIC HIGH SCHOOL | | CHICAGO HEIGHTS | | (TOMORROW) CLOSED |
| | MCHENRY COUNTY GOVERNMENT CENTER | | WOODSTOCK | | (TODAY) OPEN |
| | MCHENRY COUNTY HISTORICAL SOCIETY & MUSEUM | | UNION | | (TOMORROW) CLOSED |
| | MEADOW RIDGE SCHOOL | | ORLAND PARK | | (TOMORROW) CLOSED |
| | MELROSE PARK PUBLIC LIBRARY | | MELROSE PARK | | (TOMORROW) CLOSED |
| | MI SOL MONTESSORI SPANISH IMMERSION PRESCHOOL | | ORLAND PARK | | (TOMORROW) CLOSED |
| | MIDLOTHIAN PARK DISTRICT | | MIDLOTHIAN | | (TOMORROW) PRESCHOOL AND SENIOR LUNCH ARE CANCELED RECREATION CENTER CLOSED 2/9/18 |
| | MIDLOTHIAN PUBLIC LIBRARY | | MIDLOTHIAN | | (TOMORROW) CLOSED |
| | MILLENNIUM SCHOOL | | TINLEY PARK | | (TOMORROW) CLOSED |
| | MILNE GROVE SCHOOL | | LOCKPORT | | (TOMORROW) CLOSED |
| | MITSUBISHI ELECTRIC AUTOMATION, INC. | | VERNON HILLS | | (TODAY) OPEN |
| | | | | | (TOMORROW) MEAU BUSINESS IS OPEN. PLEASE USE BEST DISCRETION FOR SAFE TRAVEL. |
| | MONTESSORI OF FRANKFORT | | FRANKFORT | | (TODAY) OPEN |
| | MONTESSORI OF PLAINFIELD | | PLAINFIELD | | (TODAY) OPEN |
| | MONTINI CATHOLIC HIGH SCHOOL – LOMBARD | | LOMBARD | | (TOMORROW) CLOSED |
| | MORTON GINGERWOOD SCHOOL | | OAK FOREST | | (TOMORROW) CLOSED |
| | MOST BLESSED TRINITY ACADEMY | | WAUKEGAN | | (TOMORROW) CLOSED |
| | MURPHY JUNIOR HIGH SCHOOL | | PLAINFIELD | | (TODAY) NO ACTIVITIES AFTER 6PM |
| | | | | | (TOMORROW) CLOSED |
| | NAMASTE LABORATORIES | | CHICAGO | | (TODAY) OPEN |
| | NORTH SHORE SENIOR CENTER | | NORTHFIELD | | (TOMORROW) CLOSED |
| | NORTHBROOK PUBLIC LIBRARY | | NORTHBROOK | | (TOMORROW) CLOSED |
| | NORTHERN SEMINARY | | LISLE | | (TODAY) 7:00 CLASSES CANCELLED. 1:00 AND 4:00 CLASSES AS NORMAL. |
| | NORTHSIDE CATHOLIC ACADEMY | | CHICAGO | | (TOMORROW) CLOSED |
| | NORTHWESTERN COLLEGE – ALL LOCATIONS | | BRIDGEVIEW | | (TODAY) CLOSING EARLY : 4:30PM |
| | OAK PARK PUBLIC LIBRARY | | OAK PARK | | (TODAY) OPEN |
| | | | | | (TOMORROW) CLOSED |
| | OAKWOOD SCHOOL | | LEMONT | | (TOMORROW) CLOSED |
| | OLD POST ELEMENTARY SCHOOL | | OSWEGO | | (TODAY) NO ACTIVITIES AFTER 6PM |
| | | | | | (TOMORROW) CLOSED |
| | OLD QUARRY MIDDLE SCHOOL | | LEMONT | | (TOMORROW) CLOSED |
| | OLD ST. MARY'S CATHOLIC SCHOOL | | CHICAGO | | (TOMORROW) CLOSED |
| | ORLAND CENTER SCHOOL | | ORLAND PARK | | (TOMORROW) CLOSED |
| | ORLAND JUNIOR HIGH SCHOOL | | ORLAND PARK | | (TOMORROW) CLOSED |
| | ORLAND PARK ELEMENTARY SCHOOL | | ORLAND PARK | | (TOMORROW) CLOSED |
| | OSWEGO EAST HIGH SCHOOL | | OSWEGO | | (TODAY) NO ACTIVITIES AFTER 6PM |
| | | | | | (TOMORROW) CLOSED |
| | OSWEGO SENIOR CENTER | | OSWEGO | | (TOMORROW) CLOSED |
| | OSWEGO SENIOR HIGH SCHOOL | | OSWEGO | | (TODAY) NO ACTIVITIES AFTER 6PM |
| | | | | | (TOMORROW) CLOSED |
| | OUR LADY OF CONSOLATION PARISH | | MERRILLVILLE | | (TOMORROW) CLOSED |
| | OUR LADY OF MERCY PARISH | | AURORA | | (TODAY) EDGE, LIGHT COURSES, YOUTH GROUP, RCIA CANCELLED |
| | P.H. MILLER SCHOOL | | PLANO | | (TOMORROW) CLOSED |
| | PALATINE TOWNSHIP SENIOR CENTER | | PALATINE | | (TODAY) OPEN |
| | | | | | (TOMORROW) CLOSED |
| | PALOS EAST SCHOOL | | PALOS HEIGHTS | | (TOMORROW) CLOSED |
| | PALOS SOUTH SCHOOL | | PALOS PARK | | (TOMORROW) CLOSED |
| | PALOS WEST SCHOOL | | PALOS PARK | | (TOMORROW) CLOSED |
| | PEACEFUL PATHWAYS MONTESSORI | | YORKVILLE | | (TOMORROW) CLOSED |
| | PIONEER CENTER FOR HUMAN SERVICES | | MCHENRY | | (TOMORROW) DAY PROGRAMS IN MCHENRY AND WOODSTOCK CLOSED. PADS, BEHAVIORAL HEALTH, |
| | PIONEER SCHOOL | | WEST CHICAGO | | (TODAY) PUENTE AND DREAM OPEN, ALL OTHER EVENTS CANCELLED TODAY |
| | PLAINFIELD PARK DISTRICT | | PLAINFIELD | | (TOMORROW) OPEN |
| | PLANO HIGH SCHOOL | | PLANO | | (TOMORROW) CLOSED |
| | PLANO MIDDLE SCHOOL | | PLANO | | (TOMORROW) CLOSED |
| | PRAIRIE ELEMENTARY SCHOOL | | ORLAND PARK | | (TOMORROW) CLOSED |
| | PRAIRIE JR. HIGH | | ALSIP | | (TOMORROW) CLOSED |
| | PRAIRIE POINT ELEMENTARY | | OSWEGO | | (TODAY) NO ACTIVITIES AFTER 6PM |
| | | | | | (TOMORROW) CLOSED |
| | PRAIRIE VIEW JR HIGH | | TINLEY PARK | | (TOMORROW) CLOSED |
| | PRECIOUS LAMBS PRESCHOOL | | GRAYSLAKE | | (TOMORROW) CLOSED |
| | PRINCE CASTLE | | CAROL STREAM | | (TOMORROW) MANUFACTURING WILL NOT BE OPERATING. |
| | PROGRESSIVE HOUSING, INC | | OLYMPIA FIELDS | | (TOMORROW) CLOSED |
| | PUI TAK CHRISTIAN SCHOOL | | CHICAGO | | (TODAY) OPEN |
| | QUEST ACADEMY | | PALATINE | | (TOMORROW) CLOSED |
| | REVCOR | | CARPENTERSVILLE | | (TODAY) OPEN |
| | | | | | (TOMORROW) WILL BE UPDATED BY 11:00 PM 2/8/18 |
| | RIDGE ACADEMY | | CHICAGO | | (TOMORROW) CLOSED |
| | RIDGE EARLY CHILDHOOD CENTER | | OAK FOREST | | (TOMORROW) CLOSED |
| | RIDGE VIEW ELEMENTARY SCHOOL | | HOBART | | (TOMORROW) CLOSED |
| | RIVER FOREST COMMUNITY SCHOOL CORPORATION | | HOBART | | (TOMORROW) CLOSED |
| | RIVER VALLEY SCHOOL | | LEMONT | | (TOMORROW) CLOSED |
| | SAFE HAVEN SCHOOL | | LAKE BLUFF | | (TOMORROW) CLOSED |
| | SAINT PAUL CANFIELD | | CHICAGO | | (TOMORROW) CLOSED |
| | SANTA MARIA DEL POPOLO CHURCH | | MUNDELEIN | | (TODAY) ALL EVENING MEETINGS HAVE BEEN CANCELLED |
| | | | | | (TOMORROW) OPENING LATE : 12:00PM |
| | SCARLET OAK SCHOOL | | OAK FOREST | | (TOMORROW) CLOSED |
| | SCHILLING SCHOOL | | HOMER GLEN | | (TOMORROW) CLOSED |
| | SCHOOL CITY OF EAST CHICAGO | | EAST CHICAGO | | (TOMORROW) CLOSED |
| | SHORE COMMUNITY SERVICES, INC. | | SKOKIE | | (TOMORROW) CLOSED |
| | SHORE EARLY INTERVENTION SERVICES | | SKOKIE | | (TOMORROW) CLOSED |
| | SHORE LOIS LLOYD CENTER, ADULT SERVICES | | SKOKIE | | (TOMORROW) CLOSED |
| | SHORE TRAINING CENTER | | MORTON GROVE | | (TOMORROW) CLOSED |
| | SIEMENS INDUSTRY INC., BUILDING TECHNOLOGIES DIV | | BUFFALO GROVE | | (TODAY) OPEN |
| | SOUTH HOLLAND SCHOOL DISTRICT 150 | | SOUTH HOLLAND | | (TOMORROW) CLOSED |
| | SOUTHBURY ELEMENTARY SCHOOL | | OSWEGO | | (TODAY) NO ACTIVITIES AFTER 6PM |
| | | | | | (TOMORROW) CLOSED |
| | SOUTHERN GLAZER'S WINE AND SPIRITS | | BOLINGBROOK | | (TODAY) OPEN |
| | | | | | (TOMORROW) OPEN |
| | SS. PETER & PAUL SCHOOL | | NAPERVILLE | | (TOMORROW) CLOSED |
| | ST. ALEXANDER SCHOOL | | PALOS HEIGHTS | | (TOMORROW) CLOSED |
| | ST. ALPHONSUS LIGUORI SCHOOL | | PROSPECT HEIGHTS | | (TOMORROW) CLOSED |
| | ST. ALPHONSUS PARISH RELIGIOUS EDUCATION | | LEMONT | | (TODAY) NO FAMILY SESSION |
| | ST. ANN SCHOOL | | CHICAGO | | (TOMORROW) CLOSED |
| | ST. ANNE RELIGIOUS EDUCATION – OSWEGO | | OSWEGO | | (TODAY) RE CLASSES ARE CANCELLED; RE OFFICE CLOSING AT 4 PM. |
| | | | | | (TOMORROW) RE OFFICE CLOSED |
| | ST. BARTHOLOMEW SCHOOL | | CHICAGO | | (TOMORROW) CLOSED |
| | ST. BRUNO SCHOOL | | CHICAGO | | (TODAY) NO BINGO ON FRIDAY FEB 9 |
| | | | | | (TOMORROW) NO BINGO FRIDAY FEB 9 |
| | ST. CAJETAN SCHOOL | | CHICAGO | | (TOMORROW) CLOSED |
| | ST. CATHERINE OF SIENNAA/ST. LUCY SCHOOL | | OAK PARK | | (TODAY) OPEN |
| | | | | | (TOMORROW) CLOSED |
| | ST. CHRISTOPHER SCHOOL | | MIDLOTHIAN | | (TOMORROW) CLOSED |
| | ST. COLETTA'S OF ILLINOIS | | TINLEY PARK | | (TOMORROW) CLOSED |
| | ST. DAMIAN SCHOOL | | OAK FOREST | | (TOMORROW) CLOSED |
| | ST. EMILY RELIGIOUS EDUCATION | | MT. PROSPECT | | (TODAY) CLOSED |
| | ST. FRANCIS BORGIA SCHOOL | | ON N. PANAMA | | (TOMORROW) CLOSED |
| | ST. FRANCIS DE SALES SCHOOL | | LAKE ZURICH | | (TOMORROW) CLOSED |
| | ST. GEORGE SCHOOL | | TINLEY PARK | | (TOMORROW) CLOSED |
| | ST. GERALD SCHOOL | | OAK LAWN | | (TOMORROW) CLOSED |
| | ST. ISIDORE RELIGIOUS EDUCATION | | BLOOMINGDALE | | (TOMORROW) CLOSED |
| | ST. JOHN BOSCO SCHOOL | | HAMMOND | | (TOMORROW) CLOSED |
| | ST. JOHN FISHER SCHOOL | | CHICAGO | | (TOMORROW) CLOSED |
| | ST. JOHN THE BAPTIST CATHOLIC SCHOOL | | WHITING | | (TOMORROW) CLOSED |
| | ST. JOSEPH CATHOLIC CHURCH REP PROGRAM | | MANHATTAN | | (TODAY) 1ST COMMUNION PARENT MEETING CANCELLED |
| | ST. JOSEPH CATHOLIC SCHOOL – MANHATTAN | | MANHATTAN | | (TOMORROW) CLOSED |
| | ST. JOSEPH SCHOOL – DOWNERS GROVE | | DOWNERS GROVE | | (TOMORROW) CLOSED |
| | ST. MARY OF GOSTYN SCHOOL | | DOWNERS GROVE | | (TOMORROW) CLOSED |
| | ST. MARY OF THE LAKE SCHOOL | | CHICAGO | | (TOMORROW) CLOSED |
| | ST. MARY SCHOOL (PLANO) | | PLANO | | (TOMORROW) CLOSED |
| | ST. MATTHEW PARISH SCHOOL | | GLENDALE HEIGHTS | | (TOMORROW) CLOSED |
| | ST. MICHAEL SCHOOL | | ORLAND PARK | | (TOMORROW) CLOSED |
| | ST. PATRICK HIGH SCHOOL | | CHICAGO | | (TOMORROW) CLOSED |
| | ST. PAUL LUTHERAN-AURORA | | AURORA | | (TOMORROW) CLOSED |
| | ST. PETER SCHOOL | | AURORA | | (TOMORROW) CLOSED |
| | ST. PHILIP LUTHERAN SCHOOL | | CHICAGO | | (TOMORROW) CLOSED |
| | ST. PHILIP THE APOSTLE | | ADDISON | | (TOMORROW) CLOSED |
| | ST. PROCOPIUS SCHOOL | | CHICAGO | | (TOMORROW) CLOSED |
| | ST. RITA OF CASCIA SCHOOL | | AURORA | | (TOMORROW) CLOSED |
| | ST. ROBERT BELLARMINE SCHOOL | | CHICAGO | | (TOMORROW) CLOSED |
| | ST. THOMAS OF CANTERBURY SCHOOL | | CHICAGO | | (TOMORROW) CLOSED |
| | ST. WALTER SCHOOL | | CHICAGO | | (TOMORROW) CLOSED |
| | STONY CREEK ELEMENTARY | | ALSIP | | (TOMORROW) CLOSED |
| | SUMMIT/DELTA LEARNING CENTER | | CRESTWOOD | | (TOMORROW) CLOSED |
| | SUNNY DAYS LEARNING CENTER OF STICKNEY | | STICKNEY | | (TOMORROW) CLOSED |
| | SWIFT CHILDCARE & KDGRTN (LINCOLN AVE/ELMWOOD AVE) | | SKOKIE | | (TODAY) OPEN |
| | | | | | (TOMORROW) UNDECIDED – PLEASE CHECK BACK AFTER 5AM FRIDAY MORNING |
| | TAFT SCHOOL | | HARVEY | | (TOMORROW) CLOSED |
| | TAYLOR BUSINESS INSTITUTE | | CHICAGO | | (TODAY) CLOSING EARLY : 5:30PM |
| | TEMPLE JEREMIAH | | NORTHFIELD | | (TOMORROW) CLOSED, EMPLOYEES TO REPORT |
| | THE ARK | | CHICAGO | | (TOMORROW) CLOSED |
| | THE AVERY COONLEY SCHOOL | | DOWNERS GROVE | | (TOMORROW) CLOSED |
| | THE DOUGLAS CENTER | | SKOKIE | | (TODAY) OPEN |
| | | | | | (TOMORROW) UNDECIDED |
| | THE HEARTLAND SCHOOL | | YORKVILLE | | (TOMORROW) CLOSED |
| | THE NEW SCHOOL FOR MASSAGE | | CHICAGO | | (TODAY) OPEN |
| | | | | | (TOMORROW) OPEN |
| | THE WHEATLANDS ELEMENTARY SCHOOL | | AURORA | | (TODAY) NO ACTIVITIES AFTER 6PM |
| | | | | | (TOMORROW) CLOSED |
| | THE WINSTON KNOLLS SCHOOL – HOFFMAN ESTATES CAMPUS | | HOFFMAN ESTATES | | (TOMORROW) CLOSED |
| | THEA BOWMAN LEADERSHIP ACADEMY | | GARY | | (TODAY) NO EVE. CLASSES OR MTGS. : 4:00PM |
| | | | | | (TODAY) CLOSING EARLY : 4:00PM |
| | | | | | (TOMORROW) CLOSED |
| | THOMPSON JUNIOR HIGH SCHOOL | | OSWEGO | | (TODAY) NO ACTIVITIES AFTER 6PM |
| | | | | | (TOMORROW) CLOSED |
| | TINLEY PARK PUBLIC LIBRARY | | TINLEY PARK | | (TOMORROW) CLOSED |
| | TINY TEDDYS CHILDCARE | | HOBART | | (TODAY) OPEN |
| | | | | | (TOMORROW) CLOSED |
| | TINY TOWN OF LANSING NURSERY SCHOOL, INC. | | LANSING | | (TODAY) NO PRESCHOOL, DAYCARE STILL OPEN. |
| | | | | | (TOMORROW) NO PRESCHOOL, DAYCARE STILL OPEN. |
| | TRAUGHBER JUNIOR HIGH SCHOOL | | OSWEGO | | (TODAY) NO ACTIVITIES AFTER 6PM |
| | | | | | (TOMORROW) CLOSED |
| | TRINITY LUTHERAN SCHOOL – TINLEY PARK | | TINLEY PARK | | (TOMORROW) CLOSED |
| | TRINITY UNITED CHURCH OF CHRIST | | CHICAGO | | (TODAY) SEE ADDITIONAL INFORMATION : 7:00PM |
| | | | | | (TOMORROW) OPEN |
| | TURNER SCHOOL | | WEST CHICAGO | | (TODAY) PUENTE AND DREAM OPEN, ALL OTHER EVENTS CANCELLED TODAY |
| | TURNING POINTE AUTISM FOUNDATION | | NAPERVILLE | | (TODAY) OPEN |
| | UNIVERSAL SCHOOL | | BRIDGEVIEW | | (TOMORROW) CLOSED |
| | UNIVERSAL SPA TRAINING ACADEMY | | DOWNERS GROVE | | (TODAY) CLOSING EARLY : 4:45PM |
| | | | | | (TOMORROW) CLOSED |
| | UNIVERSAL TECHNICAL INSTITUTE | | LISLE | | (TOMORROW) CLOSED |
| | UNIVERSITY OF PHOENIX – CHICAGO | | CHICAGO | | (TODAY) OPEN |
| | | | | | (TOMORROW) CLOSED |
| | W DIAMOND GROUP | | DES PLAINES | | (TOMORROW) CLOSED |
| | WARREN-NEWPORT PUBLIC LIBRARY | | GURNEE | | (TODAY) CLOSING EARLY : 6:00PM |
| | | | | | (TOMORROW) DELAYED OPENING, EXACT OPENING TIME TBD, WILL UPDATE FRIDAY MORNING |
| | WAUCONDA AREA LIBRARY | | WAUCONDA | | (TODAY) OPEN |
| | WEBER-STEPHEN PRODUCTS LLC | | PALATINE | | (TODAY) OPEN |
| | WEGNER ELEMENTARY | | WEST CHICAGO | | (TODAY) PUENTE AND DREAM OPEN, ALL OTHER EVENTS CANCELLED TODAY |
| | WEST CHICAGO DIST #33 | | WEST CHICAGO | | (TODAY) PUENTE AND DREAM OPEN, ALL OTHER EVENTS CANCELLED TODAY |
| | WEST CHICAGO MIDDLE SCHOOL | | WEST CHICAGO | | (TODAY) PUENTE AND DREAM OPEN, ALL OTHER EVENTS CANCELLED TODAY |
| | WILLIAM E. YOUNG SCHOOL | | HOMER GLEN | | (TOMORROW) CLOSED |
| | WILLIAM J. BUTLER SCHOOL | | LOCKPORT | | (TOMORROW) CLOSED |
| | WOLF'S CROSSING ELEMENTARY SCHOOL | | OSWEGO | | (TODAY) NO ACTIVITIES AFTER 6PM |
| | | | | | (TOMORROW) CLOSED |
| | WORTH ELEMENTARY SCHOOL | | WORTH | | (TOMORROW) CLOSED |
| | WORTH JUNIOR HIGH SCHOOL | | WORTH | | (TOMORROW) CLOSED |
| | WORTH PUBLIC LIBRARY DISTRICT | | WORTH | | (TOMORROW) CLOSED |
| | WORTH SCHOOL DISTRICT 127 | | WORTH | | (TOMORROW) CLOSED |
| | WORTHRIDGE SCHOOL | | WORTH | | (TOMORROW) CLOSED |
| | WORTHWOODS SCHOOL | | WORTH | | (TOMORROW) CLOSED |
| | WUNDERKIDS LEARNING CENTER, LLC. | | NORTHLAKE | | (TODAY) OPEN |
Deja tu comentario
También te gustaría